Short description
yy Meeting size: Up to 20 people
yy Mobile 4G/3G/2G
yy Hybrid: combine meeting app with
phone calls
yy Battery gives 30 hours of call time
yy OmniSound® with HD audio
yy Expandable with additional microphones
yy Supports HD Voice on mobile
network
yy Support for Konftel Unite adapter
yy Recording on memory card
yy Two-year warranty
​KONFTEL 300Mx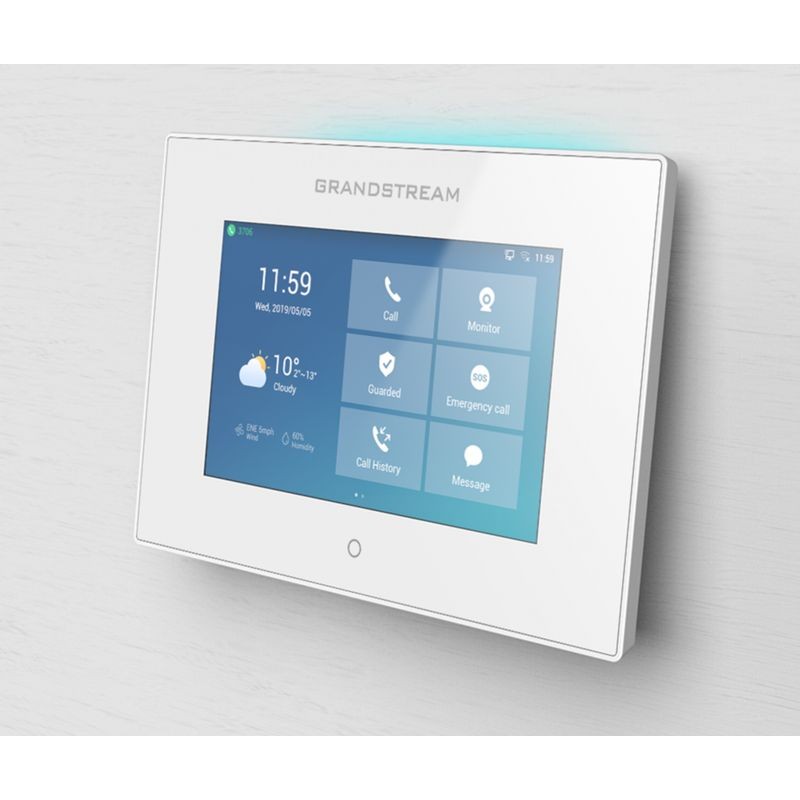  
Short description
yy Meeting size: Up to 20 people
yy Mobile 4G/3G/2G
yy Hybrid: combine meeting app with
phone calls
yy Battery gives 30 hours of call time
yy OmniSound® with HD audio
yy Expandable with additional microphones
yy Supports HD Voice on mobile
network
yy Support for Konftel Unite adapter
yy Recording on memory card
yy Two-year warranty
GENERAL
Product name: Konftel 300Mx 4G
Item number: 910101091
Contents: Konftel 300Mx 4G, battery
(900102095), charging cradle (900102094), USB
cable (900103388), power cable (900103401)
and AC adapter (900102125).
Product documentation: Manual online in English,
French, German, Spanish and Swedish. Quick Reference
Guide in Danish, Dutch, English, Finnish,
French, German, Italian, Norwegian, Polish, Portuguese,
Russian, Spanish, Swedish and Turkish.
Warranty: 2 years (battery 1 year).
Size: Diameter 240 mm, height 77 mm
Konftel charging cradle: Size 180x165 mm.
Weight: Konftel 300Mx 4G: 1 kg. Konftel charging
cradle: 220 g.
Color: Licorice black.
Anti-theft protection: Kensington® security slot.
USER INTERFACE
Display: Backlit monochrome LCD, 128x64 pixels.
Keypad: Alphanumeric 0–9, *, call, end call, mute,
hold, volume up, volume down, 5 buttons for
menu navigation, line mode, conference guide.
Menu languages: Danish, Dutch, English, Finnish,
French, German, Italian, Norwegian, Polish, Russian,
Spanish, Swedish, Turkish.
Phone book: 200 contacts.
Conference guide: 20 groups.
CALL FEATURES
During calls: Put calls on hold. Call waiting. Park/
retrieve calls (if supported by PBX). Move incoming
calls. Request. Music on hold. Dial plan.
Multi-party calls: Support for multi-party calls if
supported by operator.
POWER SUPPLY
Battery: 5200 mAh, up to 30 hours of call
time/270 hours standby.
AC adapter: 100–240 V AC/14 V DC.
Konftel charging cradle: Yes.
CONNECTIVITY
USB: 2.0 Mini B.
Mobile phone: SIM card with support for PIN/
PUK.
APPROVALS
Security: EN 60950-1:2006 + A11:2009 +
A1:2010 + A12:2011 + A2:2013, IEC 60950-
1:2005/A1+A2
EMC: EN 301 489-1 V2.1.1 EN 301 489-7 V2.2.1
Radio: EN 301 908-1 V11.1
SAR: EN 62311: 2008
CONNECTION TO DEVICES
Expansion microphones: 2 x modular 4/4.
AUDIO SPECIFICATIONS
Technology: OmniSound® with support for HD
audio, full duplex, automatic echo cancellation
and noise suppression.
Microphone: Omnidirectional 360˚.
Reception area: Up to 12 people (30 m²). With
expansion microphones, up to 20 people (70 m²).
Audio range: 2G 200–3300 Hz, 3G 200–7000
Hz, 4G 200-7000 Hz, USB 200–7000 Hz.
Volume: Max 90 db SPL 0.5 m.
Equalizer: Dark, neutral, bright.
ADDITIONAL FEATURES
Bridging calls: USB + cell phone.
Recording: Support for SD/SDHC (≤32 GB)
memory card.
Software updates: The Konftel upgrade utility (for
Microsoft Windows) upgrades the software via
USB. It is also possible to upgrade via an SD card.
ENVIRONMENT
Temperature: 5° – 40°C.
Relative humidity: 20 – 80% condensation-free.
Data sheet
W komplecie zasilacz

Tak
16 other products in the same category: